At ABS we offer en to end solutions in the area of employee stock options. We offer entire life cycle of ESOP from Knowledge enhancement, Conceptualization, Design, Drafting, Finalization, Implementation of Scheme, Scheme Management, Legal Compliance and Management Information Systems.
Our in built ESOP software integrates plan data in readable MIS format and thereby avoids manual intervention. We offer our best of service ingrained with our 20 years of experience in the ESOP field pairing with our qualified and dedicated ESOP Professional team.
We are one of the few companies to appreciate ESOP at ground levels and put it into practice to benefit employees and companies with a Win - Win strategy as our chief driving motto.
We are sensitive to market changes and offer pro active suggestions to meet the challenges of the future by adequately providing for in our designing phase of the scheme.
Our experiences in handling clients include both listed and unlisted companies. Our knowledge is derived from handling a multitude of customers ranging from diverse backgrounds like Banking and Financial services, IT & ITES, Manufacturing, Healthcare and Hospitality industries and much more.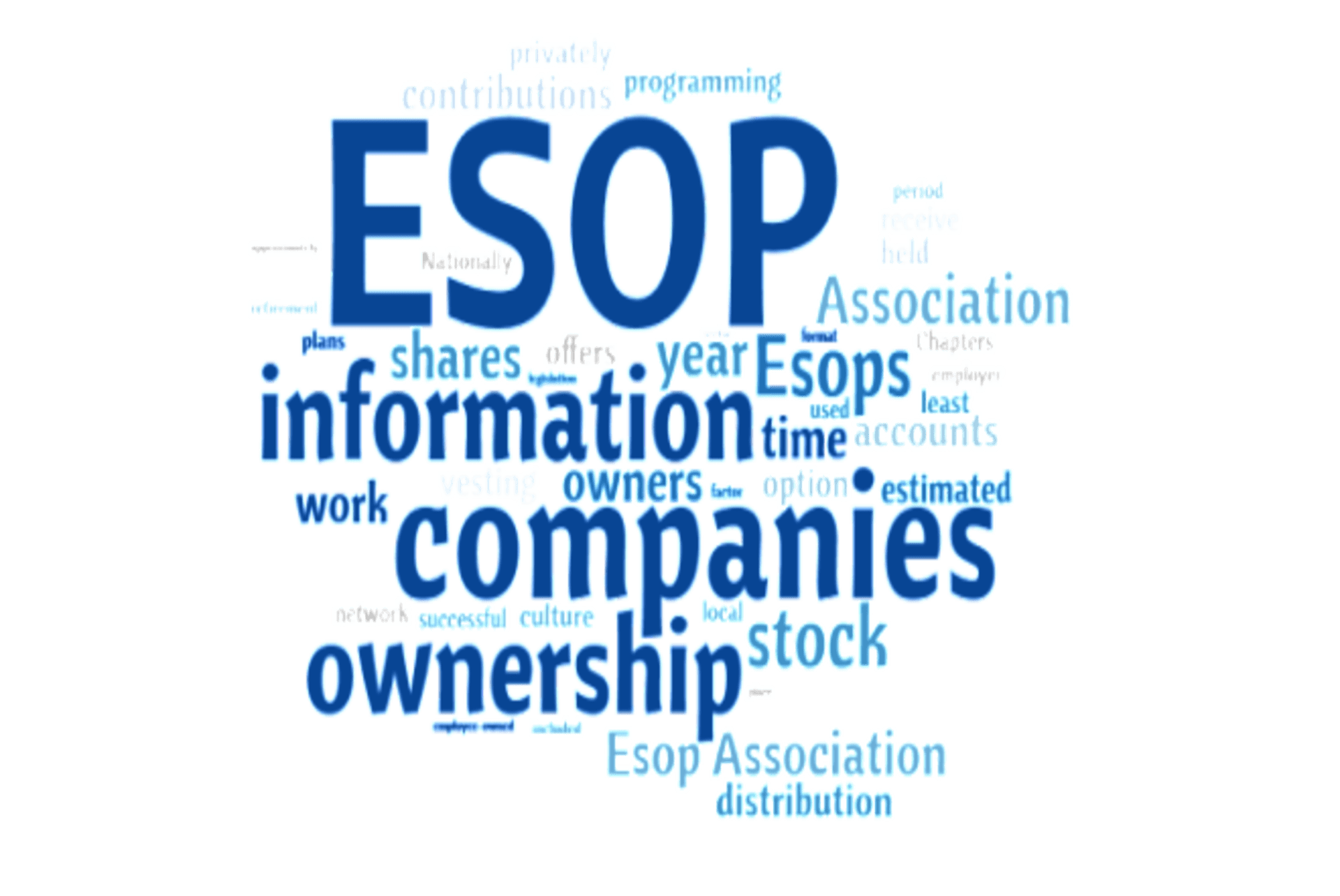 Our rich experience in this niche area of designing ESOP compensation plans covers varied instruments such as stock options, Stock Appreciation rights, Employee Stock Purchase Schemes, Phantom Options, and Restricted Share Units etc. depending on the product usage for the clients.
Our Dedicated team of ESOP professionals have a firm back ground understanding on the practices and issues faced by clients and with our unparallel customer friendly approach with our clients merge organizational goals meet individual compensation schemes that are a base for a long term mutually benefiting relationship. Our uniqueness is that, post implementation and communication of the scheme, we undertake complete administration of the scheme on a day to day basis including employee query management.
We at ABS join hands in your journey to make the equity compensation pack a boon to employees and a tool for employers to get talents in the market.
Our various
Employee Stock Option Value Services include:
Knowledge Enhancement
Discussion and understanding the requirements
Drafting the scheme
Interaction and finalization of the scheme
Trust Deed formation
Coordination for compliances
Creating employee awareness and road shows
Scheme administration services
Maintenance and administration of ESOP data
Trust Maintenance and book keeping
Management Information System
Custodial services
Preparation of financial statements with respect to ESOP
Coordination with auditors for audit with respect to ESOP